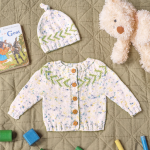 Berroco Elli Sweater and Hat Set Pattern
July 25, 2023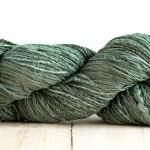 Feza Alp Natural Yarn
August 1, 2023
*Each pouch fabric is unique. Color and theme shown are examples. All bags have the same cow print fabric on the reverse side.
Atenti was created by two women who grew up in the heart of the vibrant, fashionable city of Buenos Aires. They shared the same cultural background and passion for materials, textures, trims and colors, which continue to evoke and inspire them.
Family owned Atenti is based in Los Angeles and manufactures its bags and accessories in the U.S.A. The Atenti line features innovative fabrics and embellishments from all over the world; from textile mills in the United States. Italy Spain and Argentina to laces and buttons from France and Great Britain. Atenti bags are known for exciting blends of color, texture and pattern.
Co–founder and Key Designer, Andrea Sbardellati, an Argentinian with a very Italian family background describes her feeling this way.
"It all starts when I discover that incredible fabric and run with it to that other fabric I also couldn't resist–maybe layer a lace or a button and splice it up with some animal print until it all harmonizes and yet is popping and daring. The second step it to turn it into a bag that is comfortable, practical, feminine and far from mundane."
"For me the thrill is to share the quality and uniqueness of our designs with very special boutiques and their very special customers."
| | |
| --- | --- |
| color | Black, Blue, Red, Yellow, White |
Only logged in customers who have purchased this product may leave a review.