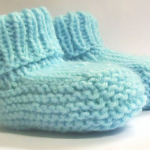 Baby Bootees Knit Pattern by Ruth Maddock
July 12, 2023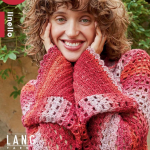 Lang Punto Booklet 57 Linello
July 18, 2023
The colours are ever surprising. Linello is a beautiful yarn made of linen, cotton and just a small percentage of viscose. The composition is not only breath-taking but it's also breathable material. Perfect for hot summer days and balmy evenings.
Fiber Content:
40% Linen
32% Cotton
28% Viscose
Yardage ∼280m /308 yrds
Weight:  100g
Needle size : 3½-4 mm, US 6
Yarn weight:  Worsted
Care: Machine wash cold
Only logged in customers who have purchased this product may leave a review.