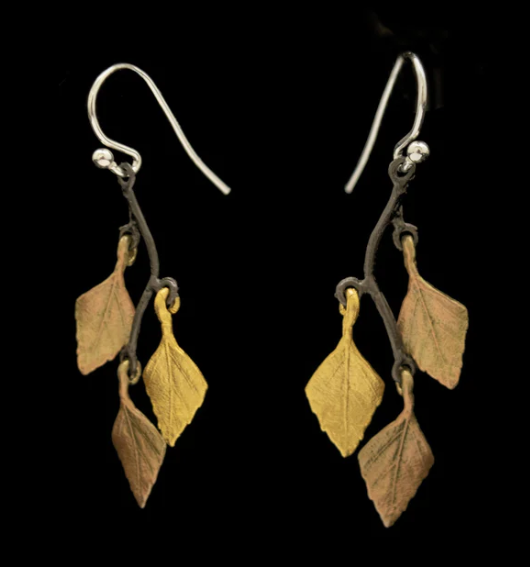 M Michaud Autumn Birch 3 Sm Leaf Earrings
December 7, 2022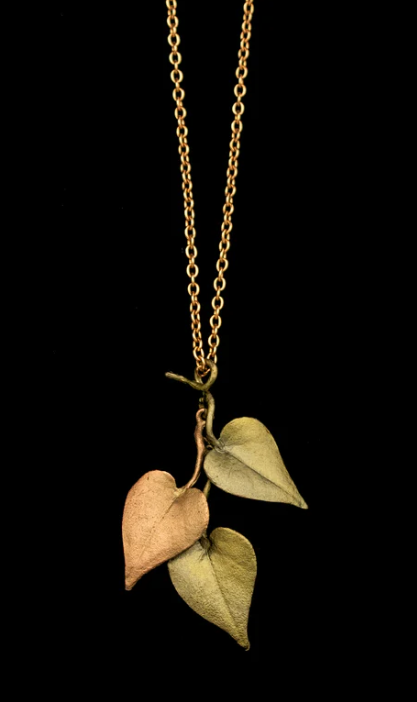 M Michaud Sweet Potato Vine 18″ Pendant
December 7, 2022
Popping up in many vegetable gardens, this vining plant's leaves resemble hearts bursting from the ground. Sweet Potato Vine is loved for its colorful chartreuse, bronze, and black foliage which can be enjoyed all season long. This plant truly embodies the beauty of fast-growing vine, and is surely a delight to the eye.
Materials: The Sweet Potato Vine pendant is cast in hand patinated bronze in shades of rose gold and green.
Measures: 18″ – 20″ L (adjustable); Pendant: 0.83″ L x 0.25″ W
Only logged in customers who have purchased this product may leave a review.