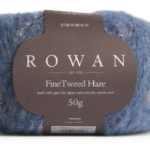 Rowan Fine Tweed Haze Yarn
September 6, 2023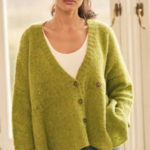 Rowan Camlet Cardigan Pattern
September 6, 2023
Rowan Knitting & Crochet Magazine Number 74
This issue is chock full of goodies!
$30.00
In stock
The new Rowan Knitting & Crochet Magazine #74 is out! In this issue we are shining a spotlight on two yarns. The first being a firm favorite that has been in the Rowan range for nearly a quarter of a century, Felted Tweed, and our new yarn Fine Tweed Haze.
Felted Tweed My Way celebrates this very special yarn whilst championing the individuality of the Rowan design team. Lisa Richardson, Martin Storey, Kaffe Fassett, Quail Studio, Georgia Farrell, Chloe Thurlow, Vibe Ulrik, Erika Knight and ARNE & CARLOS do Felted Tweed their way, resulting in a wonderfully eclectic mix of designs and styles which is synonymous with Rowan.
In Fine Tweed Haze we explore our new yarn which is a lightweight version of much-loved Tweed Haze. With a modern tweed look, punctuated with flecks of contrasting colours, it is as perfect for one-colour designs as it is for Fair Isle and slip stitch. Designers Martin Storey, Lisa Richardson, Georgia Farrell, Chloe Thurlow and Quail Studio have created a classic collection of versatile garments and accessories.
Only logged in customers who have purchased this product may leave a review.